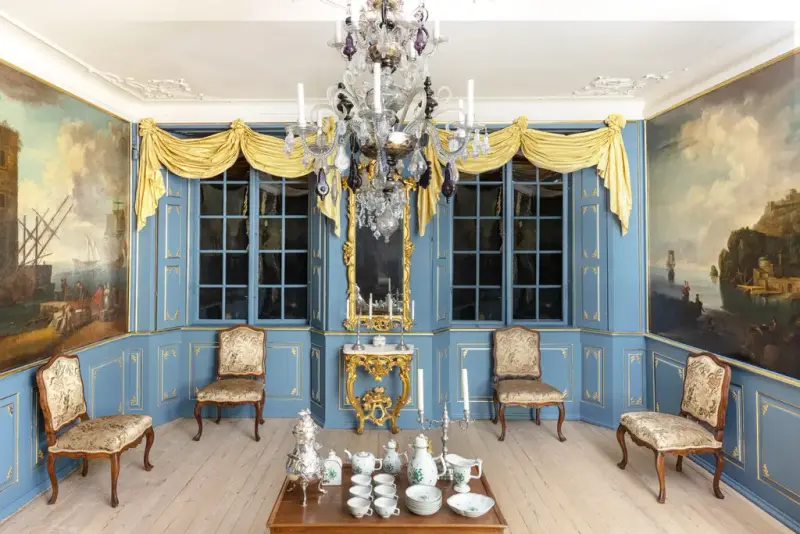 Every day 11.00 - 16.00
PLAYGROUNDS FOR CHILDREN

CHILDREN can play at Karterud, the Playground, the Festival Grounds and Trøndelag.

PERMANENT EXHIBITIONS

TIMESCAPE 1600-1914, Norwegian Folk Art, Folk dress, Sami Culture, Reformation, Norwegian Church Art, The Storting Chamber, Finnmark and The Apartment Building.

MUSEUM SHOP

Norsk Folkemuseum's museum shop presents a wide selection of Norwegian and Nordic designs.

CAFE ARKADIA

Enjoy a tasteful lunch in front og the fireplace.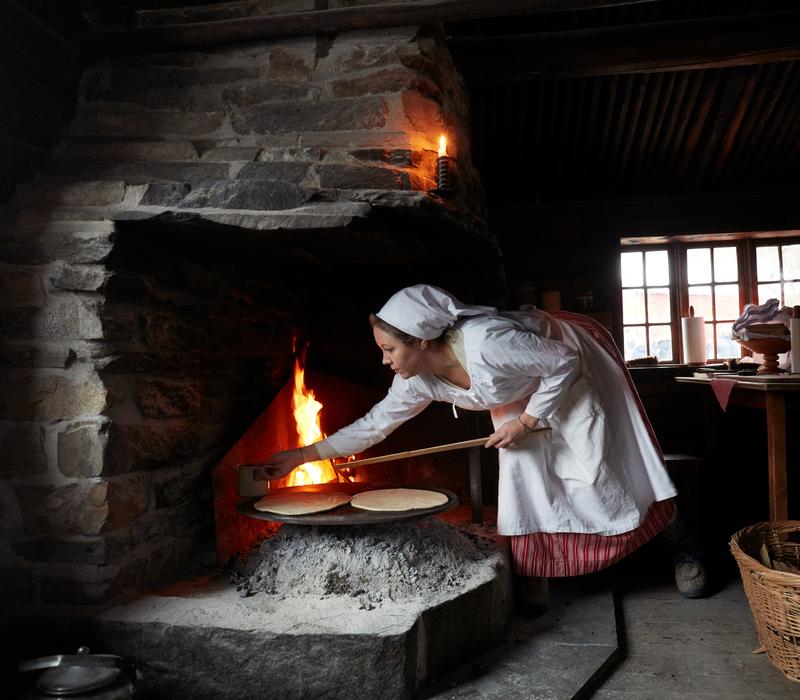 WEEKENDS 11 - 16
BAKING "LEFSE"

Taste freshly baked traditional Norwegian lefse. Watch the process, smell the baking - and taste the result!

GREET THE ANIMALS

Meet the museum's farm animals in "Fjøset"

THE GROCERY STORE

The Grocery Store sells old-fashioned candies in cones - just like your grandmother remembers it. Children loves it!

FAIRYTALES

In Grøslistua children can enjoy a cosy moment with a fairytale in front of the fireplace 12.00 and 15.00

WASHING LITTLE BROTHER'S SHIRT

In Enerhaugen Agnes is busy washing her childrens clothes. Maybe you can give her a hand?

PEEL POTATOES

We have the potatoes and peelers ready for you. How much time do you spend peeling a potato? Are you faster than your dad? Visit Stiklestadlåna in Trøndelag.

THE BLACK SMITH

Try your skills as a carpenter or a blacksmith in "Snikkersmia"