Engaging family activities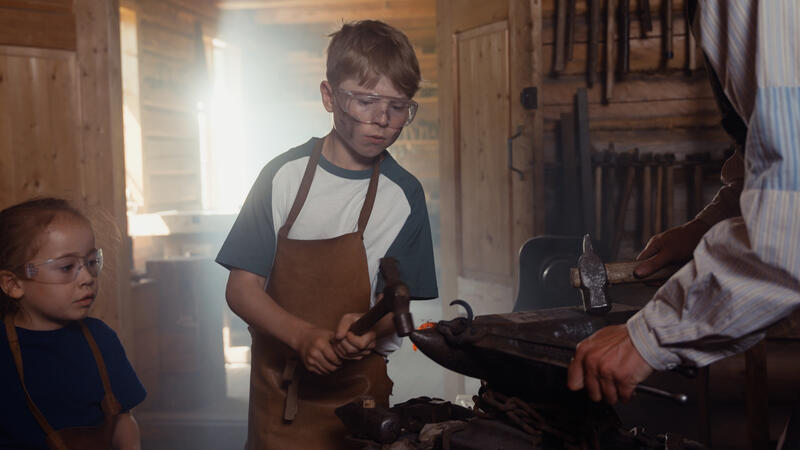 THE BLACKSMITH: Try forging and carpentry.
GREET THE ANIMALS: In the barn and grazing in the fields.
NORWEGIAN FAIRYTALES: In Numedal at 12.00 and 15.00.

BAKING LEFSE: Taste freshly baked traditional Norwegian lefse.

THE GROCERY STORE: Buy old fashioned sweets.

DO THE LAUNDRY: Try washing clothes in a sink tub at Enerhaugen.

CUT AND FOLD: Make clothes for paper dolls, fold paper airplanes or make a paper flute at Bjørg's kitchen table in Trøndelagstunet.
Open houses - Welcome inside!
Have a look through the doors
Playground with obstacle course and new play equipment.
Tre tractor Gråtass in Trøndelag.
Wooden animals to pet in the barn in Setesdal.
Stilts at Karterud and at Enerhaugen.
Lasso throwing at the Sami settlement.
Drawingtable in the Toy Exhibition.
Play- and readingcorner in the Exhibition Hall.
Play Detective at the Museum attic.