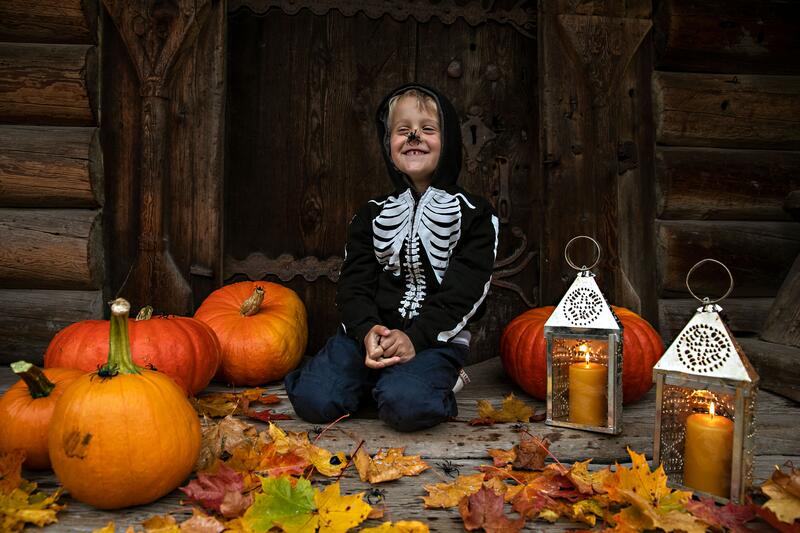 Halloween program
Follow the trail of horror through dark museum cellars, a scary obstacle course and a terrifying playground

The Witch in Telemarkstunet serves disgusting Witch Brew.

Scary fairytales for young kids in Numedalstunet at 12:00 and 15:00

Pumpkin workshop in Torgkafeen (by the Playground) Cost 40 NOK

Face painting in the Exhibition Hall.

Exchange station for Halloween costumes in the Exhibition Hall. Bring your kids old costumes and exchange them.

Kafe Arkadia serves pumpkin soup and spooky muffins.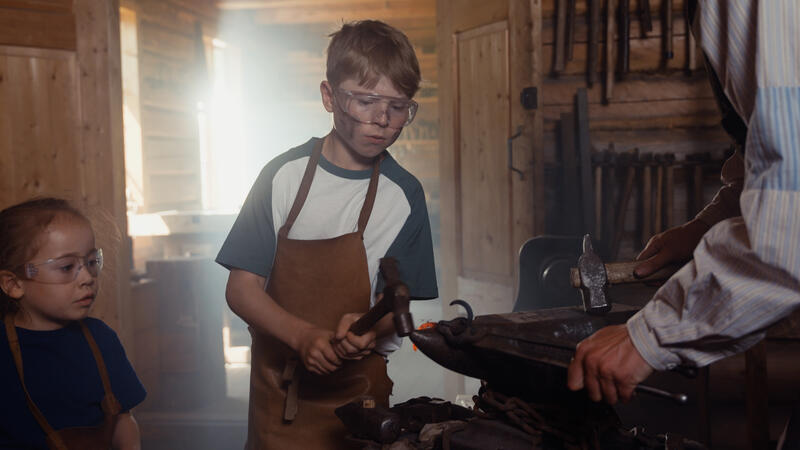 Other activities
THE BLACKSMITH: Try forging and carpentry.
GREET THE ANIMALS: In the barn and grazing in the fields.
BAKING LEFSE: Taste freshly baked traditional Norwegian lefse.
THE GROCERY STORE: Buy old fashioned sweets.
DO THE LAUNDRY: Try washing clothes in a sink tub at Enerhaugen.
CUT AND FOLD: Make clothes for paper dolls, fold paper airplanes or make a paper flute at Bjørg's kitchen table in Trøndelagstunet.