The Harvest festival has activities for the whole family. All children under 18 have free entry.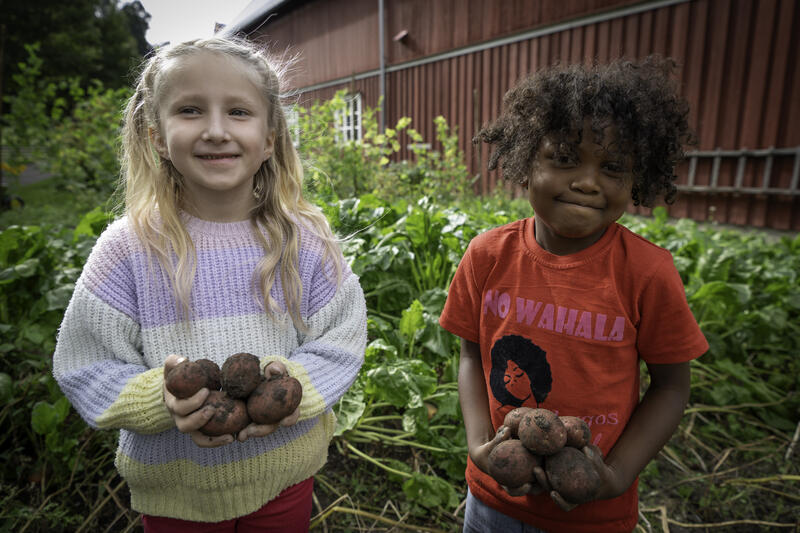 Program (every day)
Potato harvest:
Harvest potatoes straight from the field. (Up to 10 potatoes for NOK 25)​
Games at the Festival Grounds: 
Mini tractor race: In collaboration with Felleskjøpet.
Farm games: Join the contest - lift milk buckets or throw horseshoes.fire at the DNT-cabin
Campfire by the DNT-hytte
Grill apples and cozy up around the warm campfire.
Greet the animals

Grazing in the fields.
Linedance and taste tests in Trøndelagstunet​
Linedance: Learn to linedance with an instructor from "Kom og Dans". Every half hour between 12.00 and 15.30.
Potato sampling in the barn: Exchange a potato you have won or picked for a tasty potato dish. ​Choose between potato puffs that the children can make themselves or old fashioned potato soup from a 1950's recipe
Bingo - With potatos and tractors! In collaboration with Felleskjøpet.
Kafe Arkadia serves delicious potato soup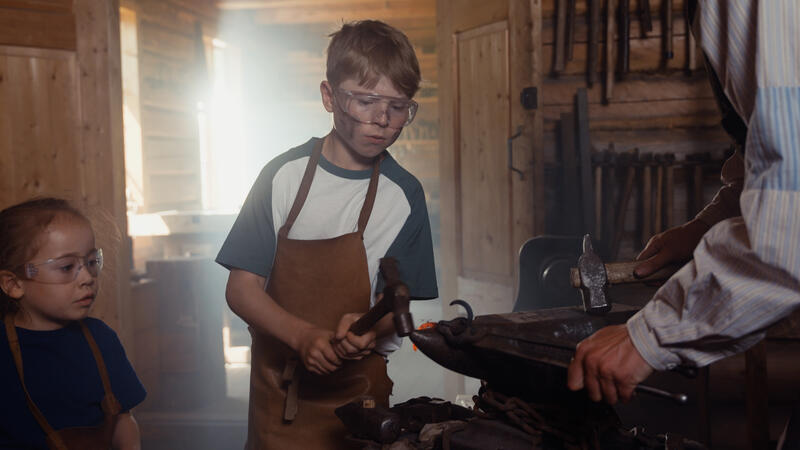 Other activities for Kids
THE BLACKSMITH: Try forging and carpentry.
NORWEGIAN FAIRYTALES: In Numedal at 12.00 and 15.00.
THE GROCERY STORE: Buy old fashioned sweets.
FUN PLAYGROUNDS: Playground with obstacle course and brand new play equipment. The tractor Gråtass in Trøndelag, wooden animals to pet in the barn in Setesdal, stilts at Karterud, lasso throwing at the Sami settlement, drawing table in the Toy Exhibition and a play and reading corner in the Exhibition Hall. 
Saturday and Sunday
BAKING LEFSE: Taste freshly baked traditional Norwegian lefse.